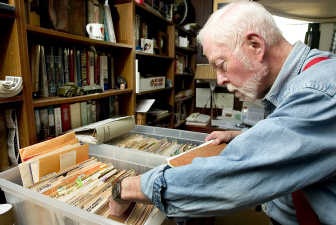 Adobe Acrobat will be required to view most of these documents. For a free download of Adobe Acrobat Reader, please click here.

Many documents can also be found at Baker Environmental's Camp Lejeune website.
ATSDR Funding Receipt

Government motion to dismiss denied

Letter to Admiral Dunne from Thomas Sinks, ATSDR

Letter from Dr. Thomas Sinks, Deputy Director of the ATSDR to the Department of the Navy on 20 October 2009

Drinking Water at Camp Lejeune Work Statement

Military Facing Renewed Pressure on Camp Lejeune Contamination

ESE 1999 Warehouse Fire Report

EXECUTIVE SUMMARY REPORTS

ATSDR Executive Summary Public Release- 12 Jun 2007
Tarawa Terrace Executive Summary- 14 Jun 2007


ATSDR REPORTS

EXPERT PEER REVIEW PANEL MARCH 2005

Preliminary Health Assessment of ABC- 24 Aug 1990
Preliminary Health Assessment of U.S.M.C. Camp Lejeune-4 Aug 1997
VOCs in Drinking Water & Adverse Pregnancy Outcomes- Aug 1998
Preliminary Test and Tracer Study of the Hadnot Point Water-Distribution System Draft Work Plan-1 May 2004
ATSDR Summary- March 2005
ATSDR Transcript of Panel, Volume I- 28 March 2005
ATSDR Transcript of Panel, Volume II- 29 March 2005
Use of Continuous Recording Water-Quality Monitoring Equipment for Conducting Water-Distribution System Tracer Tests: The Good, the Bad, and the Ugly by M.L. Maslia, et al.
Field Testing of Water-Distribution Systems at U.S.M.C. Base Camp Lejeune in
Support of an Epidemiologic Study by J.B. Sautner, M.L. Maslia et al.


ATSDR- MISCELLANEOUS

Lejeune Feasibility Assessment Presentation

An Assessment of the Feasibility of Conducting Future Epidemiological Studies at USMC Base Camp Lejeune- Frank Bove & Perri Ruckart- 23 Jun 2008
1997 ATSDR Public Health Assessment Appendix


MELTS' DEPOSITIONS

Deposition of Ethel Melts (ABC)- 12 April 2001
Deposition of Victor Melts (ABC)- 12 April 2001


LEGRAND REPORT

Groundwater Conditions at Camp Lejeune, NC by Harry E. Legrand- 14 Nov 1958
Map- Tarawa Terrace & Hadnot Point Cropped Version
Map- Tarawa Terrace II, Camp Geiger & Montford Point Cropped Version
Map- Onslow Beach & Courthouse Bay Cropped Version
Map- Rifle Range Cropped Version


MISCELLANEOUS REPORTS

AVOLIS REPORT NOVEMBER 1995

Drinking Water Distribution System Inventory & Sampling Study by Avolis- 2 Nov 1995
Appendix D, Volume 1 of 6
Appendix D, Volume 2 of 6
Appendix D, Volume 3 of 6
Appendix D, Volume 4 of 6
Appendix D, Volume 5 of 6
Appendix D, Volume 6 of 6

Camp Lejeune Survey Control Data
Characterization Step Report for Hadnot Point Industrial Area- Nov 1987
Letter to Morris Maslia (ATSDR) from Scott Brewer, USMC with enclosures- 29 Sept 2005
Retardation of VOCs in Ground Water in Low Organic Carbon Sediments by Frederic Hoffman- April 1995
Application of Transition Probability Geostatistics for Indicator Simulations Involving the MODFLOW Model by Justin R. Walker- March 2002
NACIP 1st Phase Data
North Carolina Vital Statistics Data Files by DEHNR- Oct 1993
Occupational Exposure Assessment in Metal Degreasing & Dry Cleaning- Influences of Technology Innovation & Legislation (dissertation) by Julia Henriette Maria von Grote- 2003
MCB Lejeune & MCAS New River Water Conservation Analysis by ECG- Dec 1999


NC STATE DOCUMENTS

NC Water Supply Plan- Jan 2001
Appendix A- River Basin Index for Local Water Supply Plan Systems
Appendix B- Supplemental Information from 1997 Local Water Supply Plans
Basin 1 Broad River
Basin 2 Cape Fear
Basin 3 Catawba
Basin 4 Chowan
Basin 5 French Broad
Basin 6 Hiwassee River
Basin 7 Little Tennessee
Basin 9 Lumber
Basin 10 Neuse
Basin 11 New River
Basin 12 Albemarle Sound
Basin 14 Roanoke
Basin 15 Tar-Pamlico
Basin 16 Watauga
Basin 17 White Oak
Basin 18 Yadkin- Pee Dee


NCDEH REGULATIONS

NC Administrative Code, Title 15A Dept. of Environment & Natural Resources, Subchapter 18C, Water Supplies, Sections .0100 through .2100- Updated April 2003

Section .0900- Distribution Systems
Section .1000- Disinfection of Water Supply Systems
Section .1400 Fluoridation of Public Water Supplies
Section .1500- Water Quality Standards


NCDENR DIVISION OF WATER RESOURCES

Central Coastal Plain Capacity Use Investigation Report- Nov 1998


U.S.M.C. DOCUMENTS

Summary Report: A Groundwater Investigation to Define the Source(s) of Tetrachloroethylene That Have Contaminated Three Community Water Supply Wells at Tarawa Terrace I- CLW 4826 through CLW 4848
Safe Disposal of Contaminants or Hazardous Waste-(CLW 5996-5998)
Camp Lejeune Complex Master Plan & Capital Improvements Plan Update Letter from Commandant (USMC) to Lejeune Commanding General- 8 April 1988
Master Plan, Camp Lejeune Complex, North Carolina by ADNFEC
Plant Account Facilities Inventory Listing of Buildings & Structures- 30 June 1990
Final Report- Wellhead Protection Plan- 2002 Update- Aug 2002
Final Site Management Plan Fiscal Year 2006 by CH2MHILL for DoN- May 2006
Figure 3-1
Figures 3-2 through 3-10
Figures 3-11 through 3-19
Figures 3-20 through 3-33


DRINKING WATER PLAN

Final Basewide Remediation Assessment Groundwater Study (BRAGS), CTO 0140 for DoN by Baker- 20 April 1998
IRP Operable Units and Site Location, BRAGS, CTO-0140, Figure 1-1 by Baker


NCDHR DOCUMENTS

Report of Investigation of Water System- 29 Jan 1985


UNC REPORTS

Methodology for Assessment of Contamination of the Unsaturated Zone by Leaking Underground Storage Tanks- Nov 1998
Modeling Organic Contaminant Soprtion Impacts on Acquifer Restoration- July 1989


DRINKING WATER PANEL

Drinking Water Fact-Finding Panel for Camp Lejeune: Report to the Commandant, U.S.M.C.- 6 Oct 2004


EPA

Technical Protocol for Evaluating Natural Attenuation of Chlorinated Solvents in Ground Water- Sept 1998
Record of Decision : ABC One Hour Cleaners- 26 Jan 1993
Record of Decision : ABC One Hour Cleaners- 06 Sept 1994
Guiding Principles for Monte Carlo Analysis- March 1997


U.S.G.S.

Water Resources Investigations Report 89-4096 Plate 1
Raw Water Treated (various locations aboard MCB Camp Lejeune)
Water Use Data Camp Lejeune 1987- Feb 1989
Assessment of Hydrologic & Hydrogeologic Date at Camp Lejeune MCB, NC- 1989
Hydrogeologic Framework of U.S. MCB at Camp Lejeune, NC- 1993
Wallace Eakes Trip Report March 1982

Letter regarding Final Draft Initial Assessment Study from Commanding General to Wallace Eakes- April 1983
BUMED Instructions 6240.3A- Subject: Standards for Potable Water- 24 Dec. 1959

BUMED Instructions 6240.3B- Subject: Standards for Potable Water- 30 Sept. 1963
H.R.1585: FY 2008 National Defense Authorization Act

Drinking Water Branch- Water Systems
Estimated Finished Water Concentrations*

SGS Open-File Report 2006-1338: Description, Properties, and Degradation of Selected Volatile Organic Compounds Detected in Ground Water—A Review of Selected Literature"

Association between clinical symptoms and lymphocyte abnormalities in a population with chronic domestic exposure to industrial solvent-contaminated domestic water supply and a high incidence of leukaemia

ATSDR Response to the Report of the Camp Lejeune Scientific Advisory Panel Held February 17-18, 2005

Panel Submits Findings, Offers Recommendations, On 1980s Water Contamination at Camp Lejeune
Report to the United States Marine Corps From The Drinking Water Fact-Finding Panel for Camp Lejeune

Document Packet- This is a very large file, which is why it is divided into 5 sections. These are documents you can give to different media venues, politicians etc. You will need Adobe Acrobat Reader to view this packet. If you do not have Adobe Acrobat Reader, please click here to download it for free.

Section 1- Document Packet

Section 2- Document Packet

Section 3- Document Packet

Section 4- Document Packet

Section 5- Document Packet

More Evidence These are the documents you can expect to receive when sending out for FOIA's. This link is provided by the United States Marine Corps.

Symposium on New Scientific Research Related to the Health Effects Trichloroethylene- February 26-27, 2004, Washington,D.C.

Fact vs. Fiction:Responsibility for Funding Study

"Official" Answer to MTBE's in Gas

Notice to Residents of Tarawa Terrace- Page 1 Page 2

E-mails Concerning the movie/book A Civil Action (CLW 2996, 2997, 3003)

Camp Lejeune Restoration Advisory Board- Meeting Minutes

Survey Delay Page 1 Page 2

Ticking Bomb Page 1 Page 2

| | |
| --- | --- |
| Abbreviations | |
| ABC | ABC One-Hour Cleaners |
| ADNFEC | Atlantic Division Naval Facilities Engineering Command (Norfolk, VA) |
| ATSDR | Agency for Toxic Substances & Disease Registry |
| Avolis | Avolis Engineering, P.A. |
| Baker | Baker Environmental |
| CTO | Contract Task Order |
| DEHNR | Department of Environment, Health & Natural Resources |
| DoD | Department of Defense |
| DoJ | Department of Justice |
| DoN | Department of the Navy |
| EPA | Environmental Protection Agency |
| HQMC | Headquarters U.S. Marine Corps |
| JTC | JTC Environmental Consultants |
| MCB | Marine Corps Base |
| MCAS | Marine Corps Air Station |
| NACIP | Navy & Assessment Control of Installation Pollutants |
| NCDENR | North Carolina Department of Environment & Natural Resources |
| NCDHR | North Carolina Department of Human Resources |
| UNC | University of North Carolina |
| USGS | United States Geological Survey |
| USMC | United States Marine Corps |
| VOCs | Volatile Organic Compounds |
| Weston | Weston Solutions |