This website has been dedicated to all of the men, women and children who have given the ultimate sacrifice. If you would like to have someone included on here, please email tftptf@aol.com with the subject line TFTPTF In Memoriam. If you'd like, you can also send a picture and comments.
Denita McCall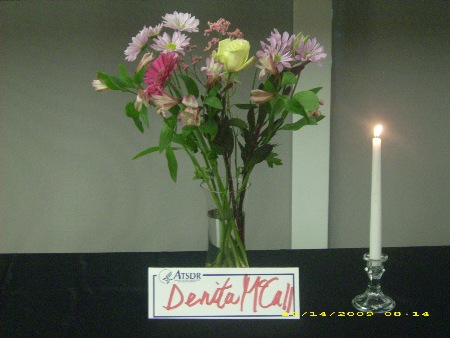 CAP & TFTPTF Member but more importantly...
Beloved Mother, Wife, Friend and U.S. Marine
Denita was a fighter until the very end. She lost her battle in July 2009 during the CAP Meeting. The CAP Members found it only appropriate and much deserved to set up a memorial table for her at the October CAP Meeting. A moment of silence was held for Denita. She is sorely missed by all and she and her family will forever be in our hearts and minds.
Janey Ensminger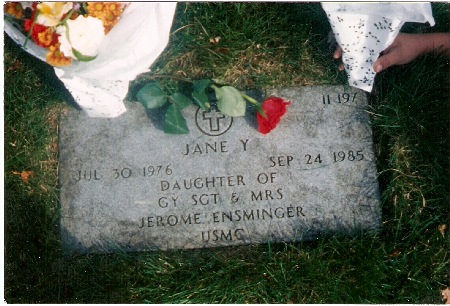 Paul G. Carter
Oct. 1925- Feb. 2003
Skin Cancer, Diabetes, Heart problems, Parkinson's Disease.
Paul retired as a Marine from Lejeune and was a civil service fireman on the base before retiring from civil service.
Dorothy L. Carter
Jun. 1931- May 2009
Diabetes, Heart problems, Parkinson's Disease, alplastic anemia
PFC Warren J. Octigan
B Co. 1st at. 25 Marines, 4th Marine Division, USMCR
Adrenal cortex carcinoma
Ian Colin MacPherson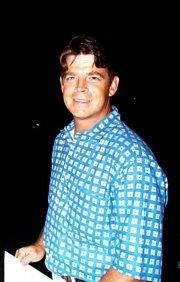 1957-2004
Colin was a loving Husband, Father, Son, Brother, Uncle and a Proud Marine.
Died of Prostate Cancer
Born at Camp LeJeune in 1957 at Tarawa Terrace
Served at Camp LeJeune
Capt. Mark Mahler , Ret.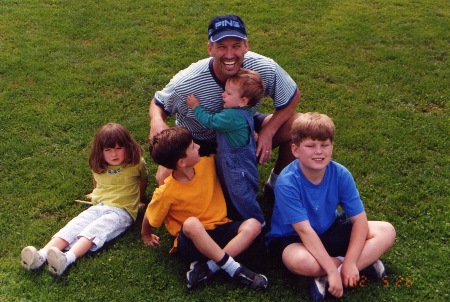 Lost his battle with Lymphoma in 2003
Proudly served 1983-1992
Pictured with his 4 children
Samuel (Sy) Portnoy, DDS.
Dental Surgeon Camp LeJeune 1951-1954.
He died from rare sarcoma in thigh 2006 after very healthy life. He lived for 9 months after his diagnosis.
Lois Jonnie Portnoy
Attorney, Daughter
Lois attended base schools while her dad was on base.
Diagnosed with rare heart ailment, caused failure and had cancer that struck all organs in 60 days time. She died in 2006.
Theodora Portnoy
Mother & Wife
She was struck with rare form of Breast Cancer.
She lived with husband and daughter on base
Her cancer which was diagnosed in between her husband's and daughter's deaths in 2006.
Edward W. Hetcher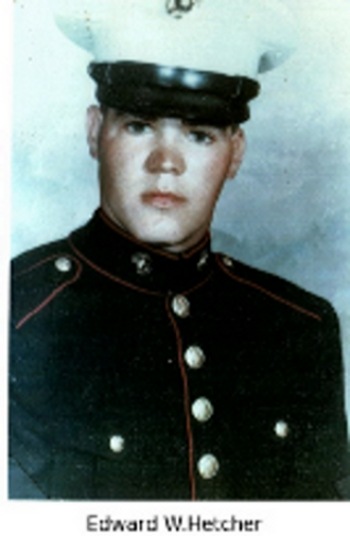 Father & Husband
Edward was a Sergeant and won The Bronze Star with Valor, Purple Heart, Navy Commendation with Valor, and many ribbons and other medals by this country and the country of Vietnam.
He died of kidney failure and liver cancer on August 28, 2008.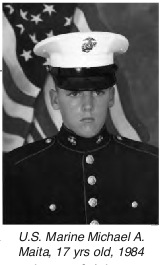 Husband of Sheila Maita.
Michael succumbed to lung cancer caused by Camp Lejeune water contamination
on January 21, 2011 at 20:30. Being a Marine was an important part of Michael's life
since the day that he joined the Corps in 1984, at the age of 17.
He fought valiantly to the end in the tradition of the Corps.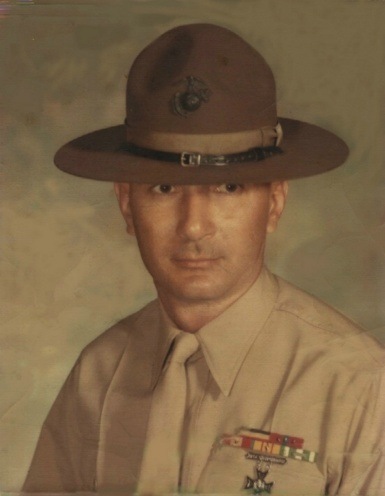 John J. Zarn in the Marine Corps.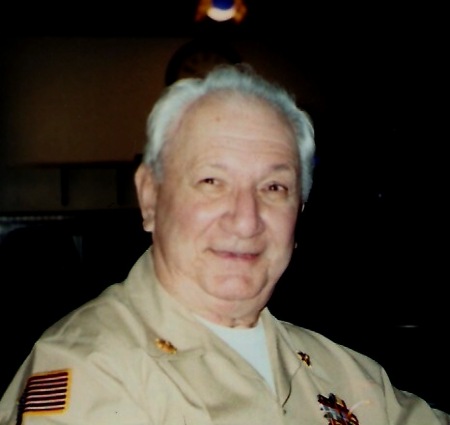 Ssgt. John J. Zarn
Retired from the USMC after 20 years
Died Oct. 2007 after a 2 year battle from Chronic Lymphocytic Leukemia
God Bless!
CWO2 Joseph J. Walden
1947-2008
Bladder cancer and acute coronary syndrome
Survived by his wife Kathy.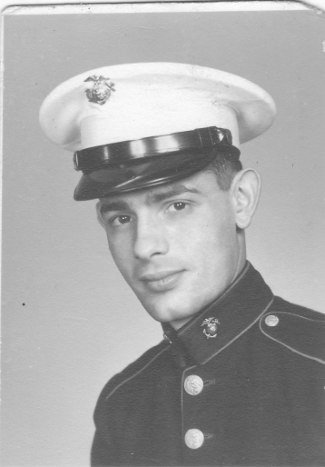 Ted Citron served at Camp Lejeune from 1957 through 1959 and recently passed away from Lung Cancer. He suffered from several cancers for many years, these being colon (5 times), prostate, melanoma (2 times) and finally lung.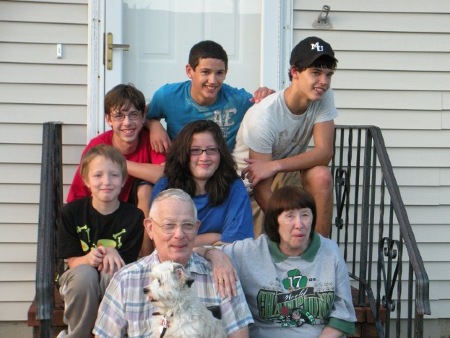 At the time of his passing, Ted, like so many others, had an open claim with the VA for the toxins in the water at the camp.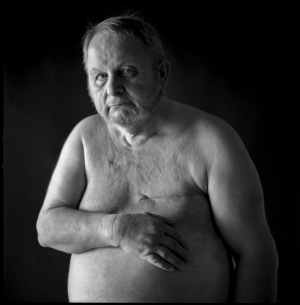 Joseph Moser, Marine. Born: Aug. 2, 1939. Died: Aug. 8, 2011 of Amyotrophic lateral sclerosis (also known as Lou Gehrig's disease). Lejeune advocate and breast cancer survivor.

Survived by: Son Sean Moser; brother Emile Moser.
William C Drescher Sr. He loved the the USMC and died in 1984 from a grade 4 Glioblastoma tumor in the brain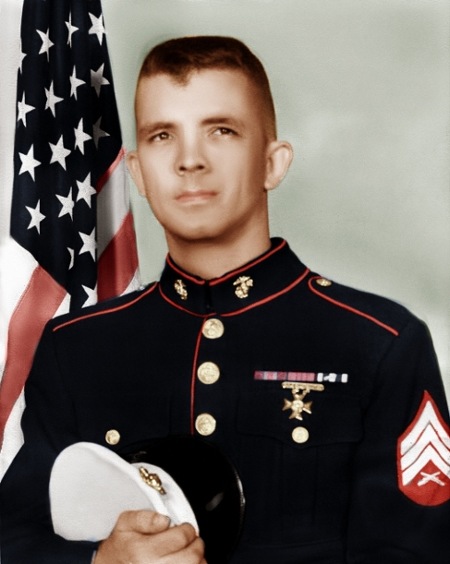 Retired Master Sergeant Allie E Brusaw Jr. 1947-2008 Proud Husband, Father and Grandfather US Marine from 1966 to 1993 Worked as a Court Reporter for the majority of his distinguished career. Died of Prostate Cancer
CPL. Bruce E. Nelson - 1945-2009 -died of Liver Cancer, Diabetes Mellitus type 2, and Sarcoidosis. He was diagnosed in June died in October.He was a Marine thru and thru, a wonderful husband for over 40 years and fantastic father-grandfather. The last base he was stationed at for over 1 year was Camp LeJeune.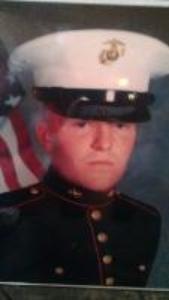 1969-2012
Lance Corporal Daniel Rivers II

Son of.Sharon Cosentino, Husband of Rebecca Rivers, Father of Caitlyn Rivers.

Daniel passed from lung cancer among other cancers caused by Camp LeJeune water contamination on February 4, 2012. Being diagnosed only months before, his battle wasn't very long.Daniel took great pride in being a Marine since the day he enlisted. He fought until he couldn't fight anymore and will always be a hero to us. Semper Fi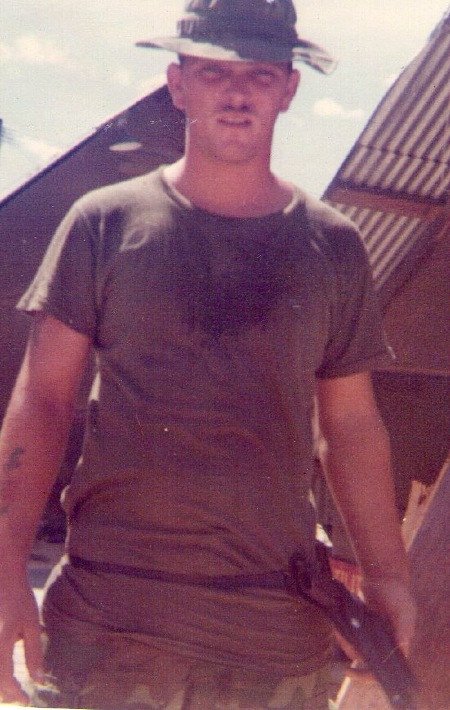 My father who passed away 4/17/2012 at the age of 61 from a progressive Brain Tumor (gliblastoma). Sgt Carl William Page Served 2 tours in Veitman Stationed and lived on based - Camp Lejeune from the early 1970's-1977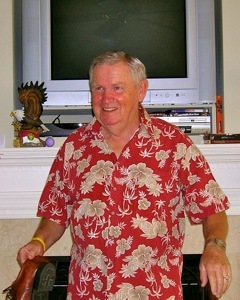 Pfc. Gerald S. Gould 6/17/1939- 12/24/2010

Stationed at Camp Lejuene from 1956 to 1958. Died of rare cancer. Had skin rash from time of enlistment until death. First went to VA for rash in 1959. Was diagnosed with low sperm count - 1964; diabetes- 1979; prostate cancer - 2008; neuro-endocrine small cell cancer - August 2010.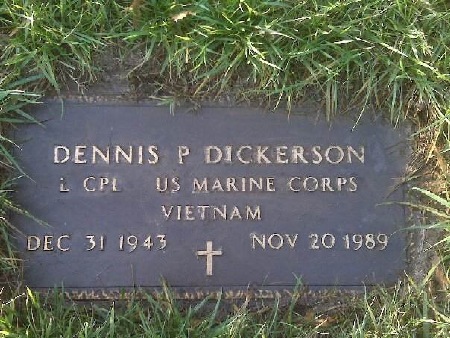 1943-1989 (Age 45)
Dennis was a loving Husband, Father, Son, Brother, Uncle, Grandfather and a Proud Marine.
Died of Pancreatic Cancer – Diagnosed in April and passed away in November
Served his country in Vietnam and was stationed at Lejeune.

Denise Dickerson Banning (Daughter)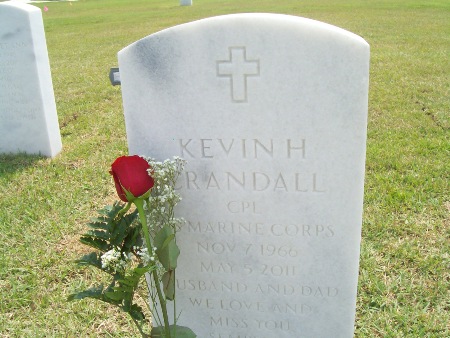 Loving husband and father Kevin H. Crandall, born Nov. 7, 1966 was laid to rest May 5th 2011.

He passed away of stage 4 bladder cancer.

He served in the Marines from 1984 to 1989 and was at Camp Lejeune.

He was a healthy man and was gone a week and three days after finding out he had cancer, no way to save him,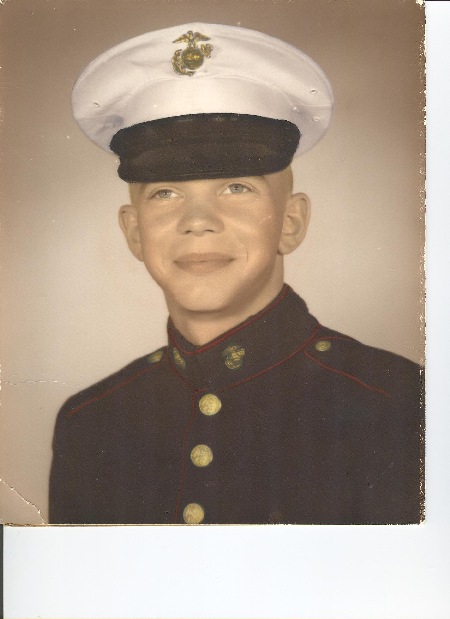 Lance Corporal Peter J. Girard

Passed of bladder cancer in September of 2008. He spent over a year at Camp Lejeune in the early 1960's.
Robert Kerr, JR.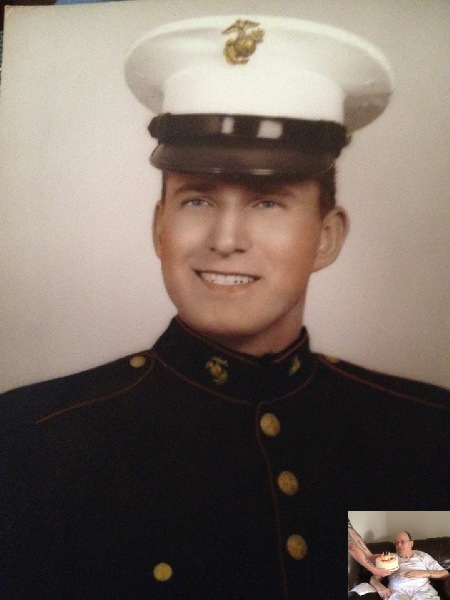 Robert Kerr Jr., born March 26, 1941, lost his battle on 8-15-2012. His battles included: Congestive Heart failure, Amyloidosis, End Stage Renal Disease, and Parkinson's Disease. He will remain forever in our hearts.




INSET photo of last Birthday 3-26-2012.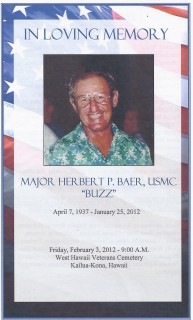 Herbert "Buzz" Baer, stationed at Camp Lejeune from 1968 to 1972, died on January 25, 2012 of pulmonary lung fibrosis, a disease the VA agreed was caused by the contaminated well water at Lejeune.

Went by Bigfish on tftptf board.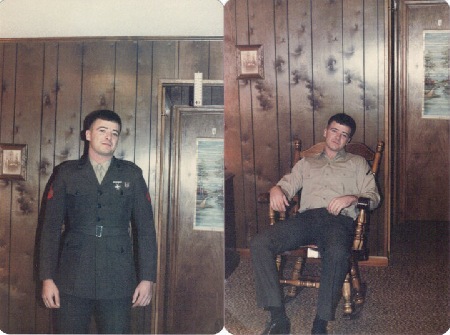 Bryan Stanfield 07/07/1960 -01/19/1998

Bryan was stationed at camp lejeune 1981-1983 at Hadnot point.

He was diagnosed with stomach and liver cancer Sept.1997. He was a very proud, loving father and step father. At the time of his illness we were not aware of contamination he was exposed to at camp lejeune.

Sadly missed by all his family.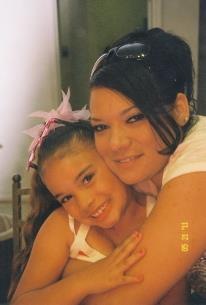 In Loving Memory of our "Baby Girl" Lakisha Camille Henry-May (shown here with her daughter Raelyn in 2011 3 days after her cancer diagnosis) January 1981 – November 2012 Born at Camp Lejeune Naval Hospital, dad was stationed at Motor T Division then LAV BN, prenatal care at CLNH, lived in Tarawa Terrace housing, went to kindergarten and 1st grade at TT Elementary, swam at the pool on TT from the time she was a toddler until we left CLNC in 1988. Lakisha was born with multiple heart defects. During her first open heart surgery at Duke University Medical Center in 1983, we sat in the waiting room talking with other parents, and we both thought and told each other. how fortunate we were that Lakisha was doing as well as she was. Little did we know that at the young age of 30 years old, she would be diagnosed with a very aggressive and deadly cancer, Triple Negative Breast Cancer (no breast cancers of any kind in my family and her genetic testing was negative for the Gene known to be linked to this cancer). Lakisha went through treatment, chemo, surgery and radiation and was told she was cancer free until September 2012 when after a "routine" surgery for capsular contracture, they found the cancer had reoccurred and metastasized to her lungs and chest wall. She was in a Critical Care Unit for 7 weeks on a ventilator to help her breathe. We brought Lakisha home on November 12, 2012 after we were told there was nothing that could be done and they could not understand how she had made it so far and how on earth her heart was handling everything.

We got to have her home with us for seven days when she told me she was ready to for the ventilator to be turned off. While waiting for the switch from home health and hospice her pain became unbearable and we had to call 911 to be transported to the h\ER. She told her doctor she still wanted to come off the ventilator and on Tuesday, November 20, 2012 at 10:55 am, we watched our precious 31 year old daughter take her last breath.

I want all those responsible, to look at this picture of my daughter Lakisha and my granddaughter, Raelyn (7 years old) to see this every day. We lived, bathed, drank and swam in that water never realizing our sweet baby girl was being poisoned. I want those responsible to explain to my granddaughter why her Mommy is gone.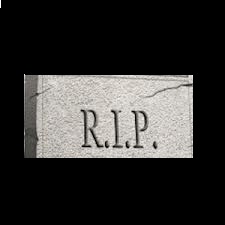 David Ware Tinker III -- Rest In Peace!!

I would like to give you a person's name that I pray will help with your cause. He was stationed in Camp Lejeune between 1969-1972. He received a plaque that states only these words, " Maj.Gen.Ormond R. Simpson, USMC CG, 1st MAR. DIV. (REIN), FMF WITH THANKS AND RESPECT FOR YOUR SERVICE. 1969" Above those words is a Blue diamond with a red Numeral one, surrounded by five white stars. Inside the red numeral one it says, "GUADAL CANAL" Underneath the diamond is a red banner with VIET NAM printed in white" This belonged to my father, David Ware Tinker III USMC. He passed away from Esophageal Cancer that spread to the neck and brain. I was just getting to know my father when his life was cut so short. I had but One Year, One year of watching this man, a marine mind you, be taken over by this horrific Cancer. He was Osage and Kaw Indian but mostly he was a Marine. He never talked much about his time in service(understandably). If you would display his name with the other's in your Memorial Hall, I would be very proud to know that SOMEONE, SOMEWHERE understood him and is also honoring his memory. Respectfully, Jennifer DeBon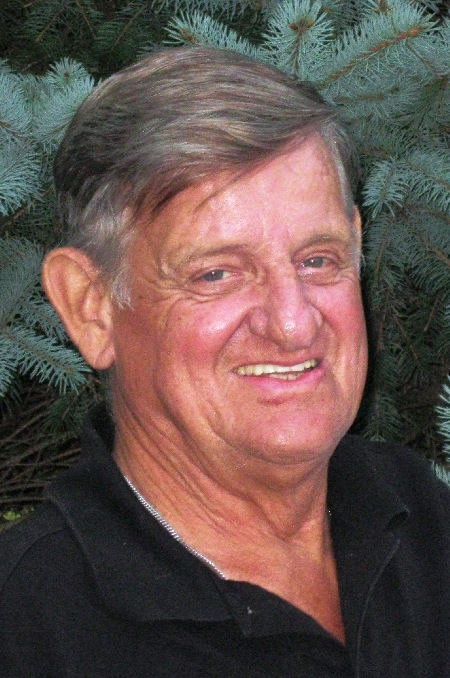 Frankie Joseph Scanlon, 74, Bradenton, Florida (formerly of Rome, NY) died Saturday May 4, 2013 from a brief battle with cancer.

Frank, a proud Marine completed his service in the United States Marine Corps. He was stationed at Camp Lejeune in January 1957.

He later married Sandra Resznyak and became employed as a Mental Health Therapy Aide at Marcy and Utica Psychiatric Centers. Frank was a dedicated employee who showed compassion and dignity for the patients he cared for during his 35 years of employment. In 1983, he was honored with the prestigious award of New York State Office of Mental Health Employee of the Year.

He will be greatly missed by his children, grandchildren, family and friends.